New Feature - Employee Certifications
Keeping track of employee certifications is crucial in avoiding a compliance breach.
Every business is obliged to ensure they are compliant and operating in line with the standards set out in UK Employment Law. Furthermore, businesses must also establish and implement their own policies and processes that meet the regulations and laws. In some cases, regulations that apply specifically to them, depending on the type of business they engage in. This can include everyday tasks such as ensuring all employees have the right to work in the UK, being aware of the number of employees trained in First Aid and may also include keeping a record of the employees trained to use certain machinery.
Having the ability to securely keep up-to-date employee certification records and to run reports to evidence all requirements are being met, is therefore, an essential tool to protect your business. PolarHR understands the importance of your business staying compliant and has launched their latest module to help businesses do just that.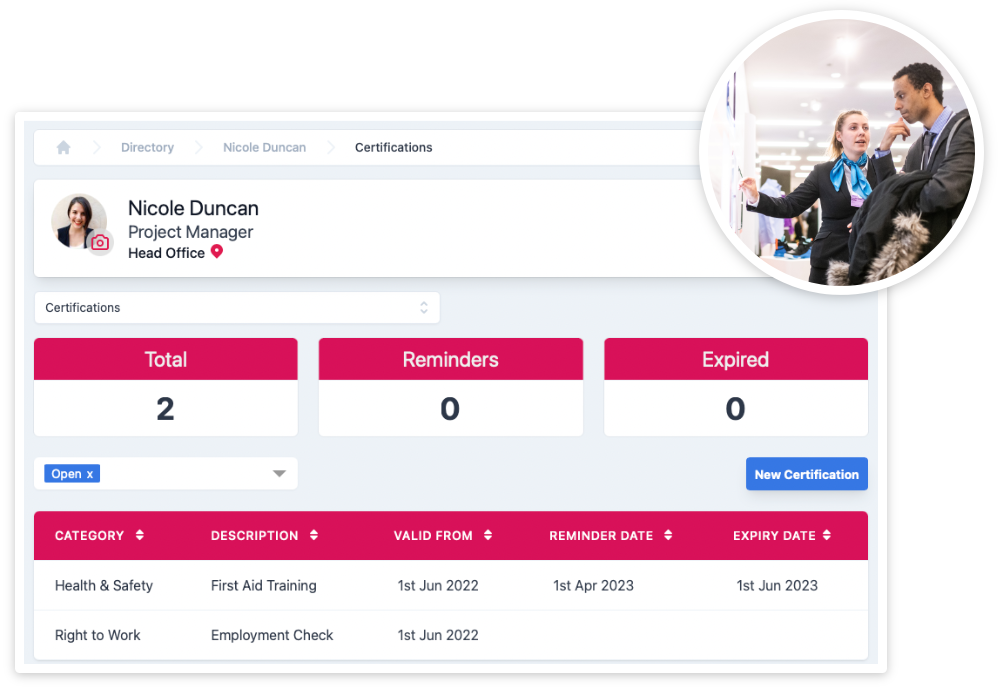 Introducing the Employee Certifications Module
Earlier this month, PolarHR launched the Employee Certifications Module. An easy to use, secure and reliable way to store, manage and report on all employee certification records.
Manage certifications and supporting documentation
Quickly create a certification record against each employee. Set the valid from date, expiry date, and even a notification date so you can be notified by email when the certification is due to be renewed. You can also upload certificates, so you always have a copy.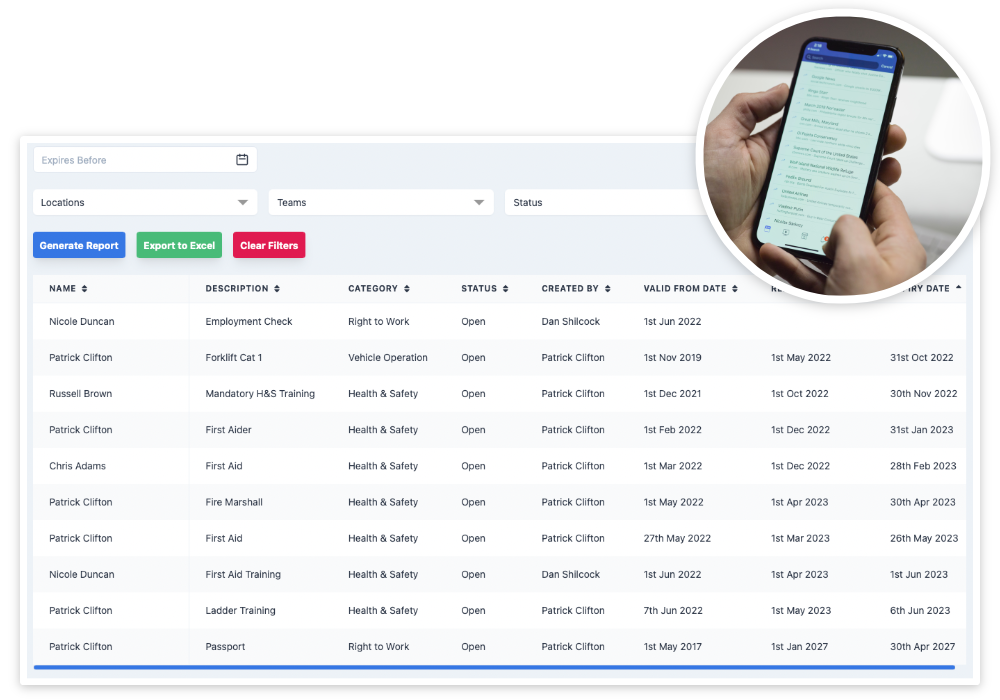 Report and Export
Produce instant reports to keep on top of certifications across your entire business. Need to know everything that expires in the next 3 months? Need to pull a list of employees with Fire Marshall Training? It's there for you in a couple of clicks and exported to Excel in seconds.
Find Out More
Talk to one of our experts about how PolarHR can help you manage employee certifications for your business. Request a demo HERE.