Reporting.
No more guesswork. Make your data work for you with detailed reporting. With PolarHR you can create detailed reports in just a few clicks.
Powerful reporting, anywhere
Our reporting tools put you in control of your data. Produce bespoke reports and gain insights that help to improve processes. Export to Excel to keep historical records and analyse results your way.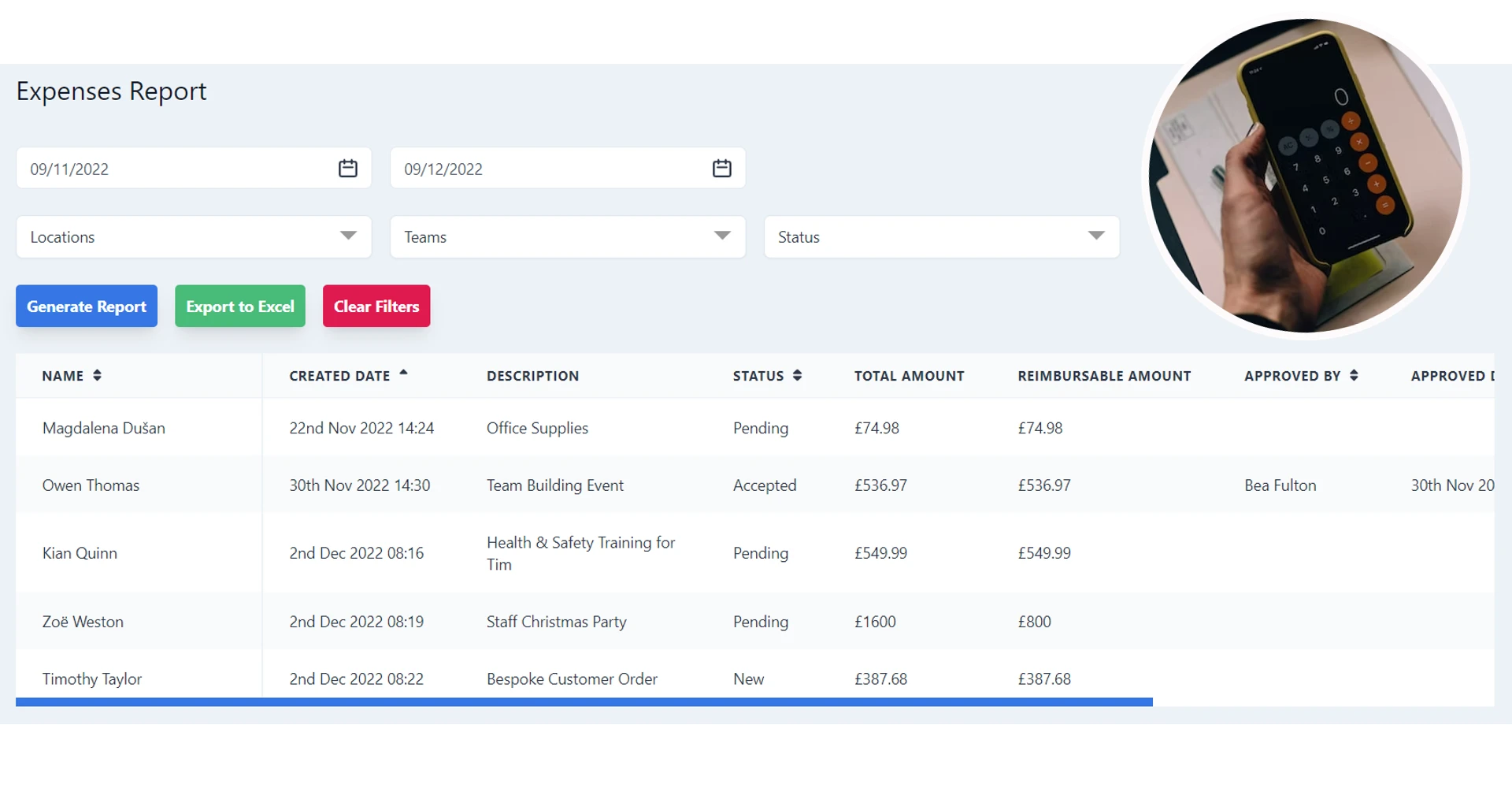 Export to Payroll
Produce expense reports your finance team will love. Export custom reports for easy upload to your payroll system. Filter by team, expense status, and more.
Track Absence Balances
Stay on top of holiday balances and look for trends in sickness with just a few clicks. With balance reporting you can say goodbye to the last minute rush to book unused holiday.