Absence Management.
Tired of holiday spreadsheets and asking for signatures? Our smart absence management software does the hard work for you. Keep track of allowances with customisable daily or hourly absence types. Approve or reject requests from anywhere, and keep track of who's away with your company calendar.
Absence management made easy
Say goodbye to paper forms and spreadsheets. Instantly request absences with ease.
✓ Your staff request an absence from anywhere.
✓ Their absence balance is automatically updated.
✓ Non-working days are excluded from the requested period.
✓ Approvers are notified instantly that there is a new request.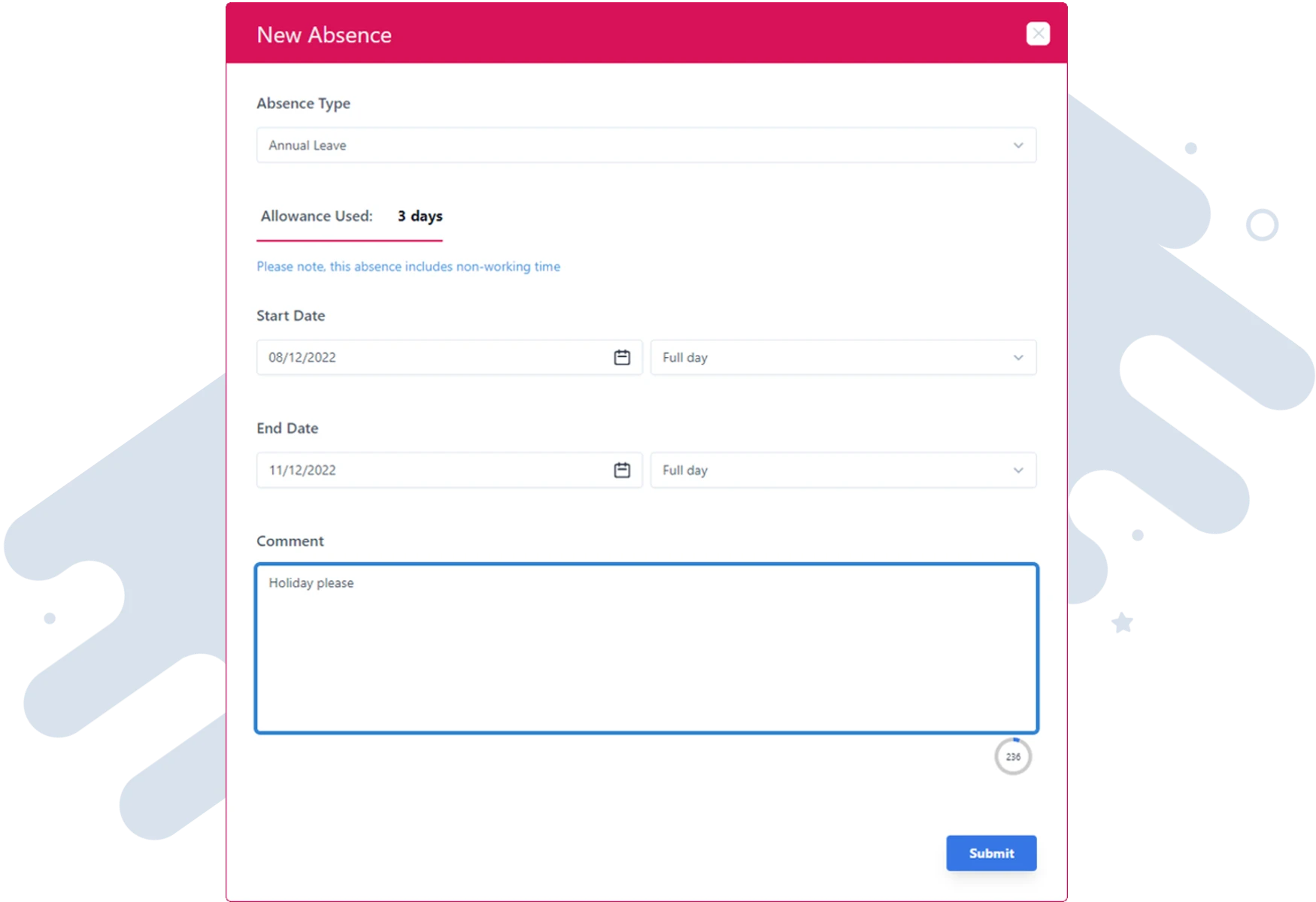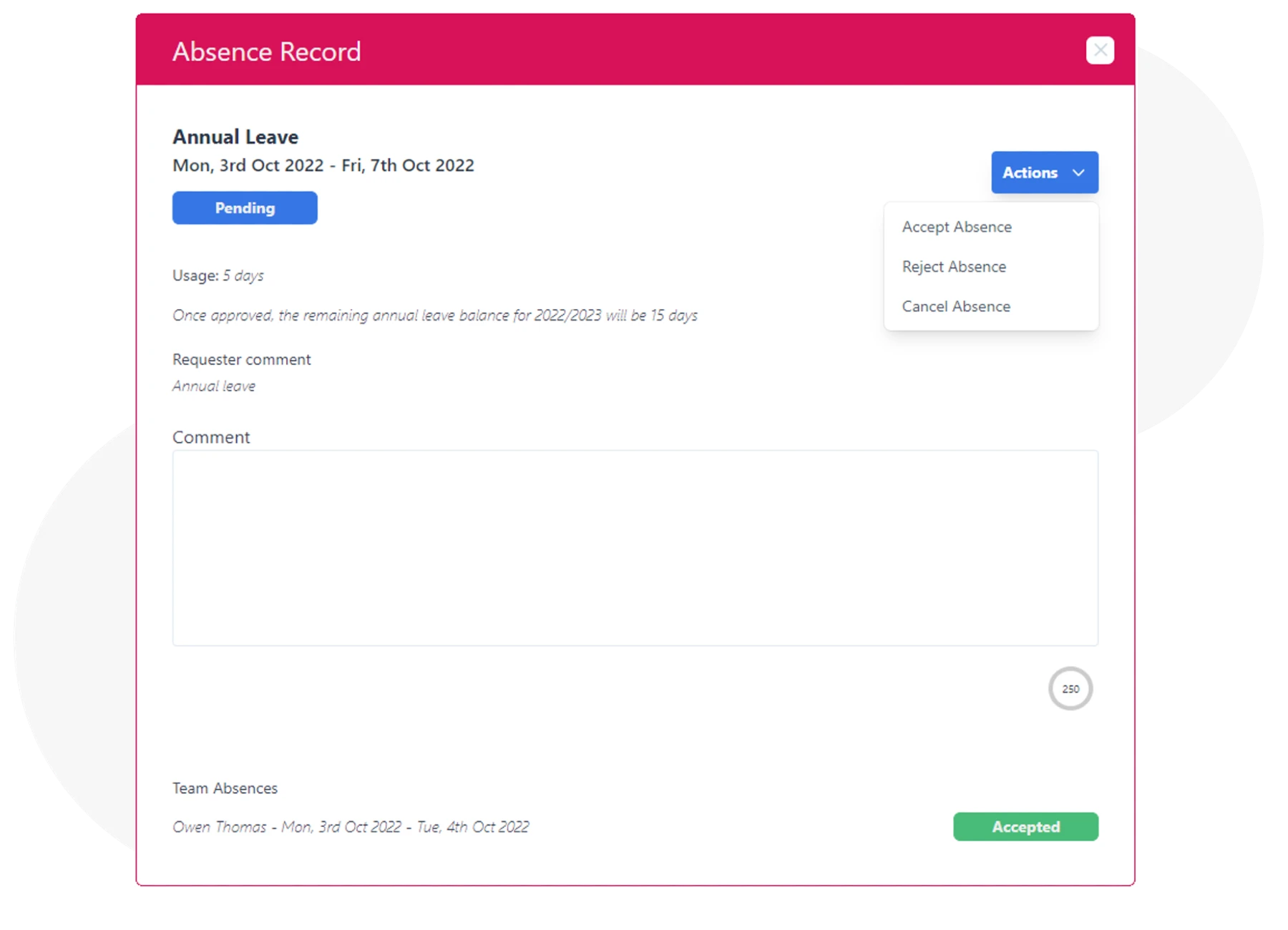 Accept or Reject
Pending absence requests are displayed on the dashboard. Review, and accept or reject requests, or accept all.
✓ Accurately track absence balances.
✓ Accept or reject an absence request from anywhere.
✓ See other team members absent at the same time.
✓ Staff receive instant notification of approval decision.
Keep Track
Plan ahead and keep everyone on the same page with our absence calendar.
✓ The company calendar shows all absences in one place.
✓ Export your PolarHR calendar to Outlook, Gmail, or iCal.
✓ Upcoming absences are right on your dashboard.
✓ Your morning briefing email lets you know who is out.