Document Storage.
Store your important documents safely & securely with our document management system.
Your electronic filing system
Keep your important documents safe and secure.
✓ Create folders to stay organised.
✓ Privacy controls restrict access to authorised users.
✓ Granular permissions for users and managers.
✓ Access your documents from anywhere.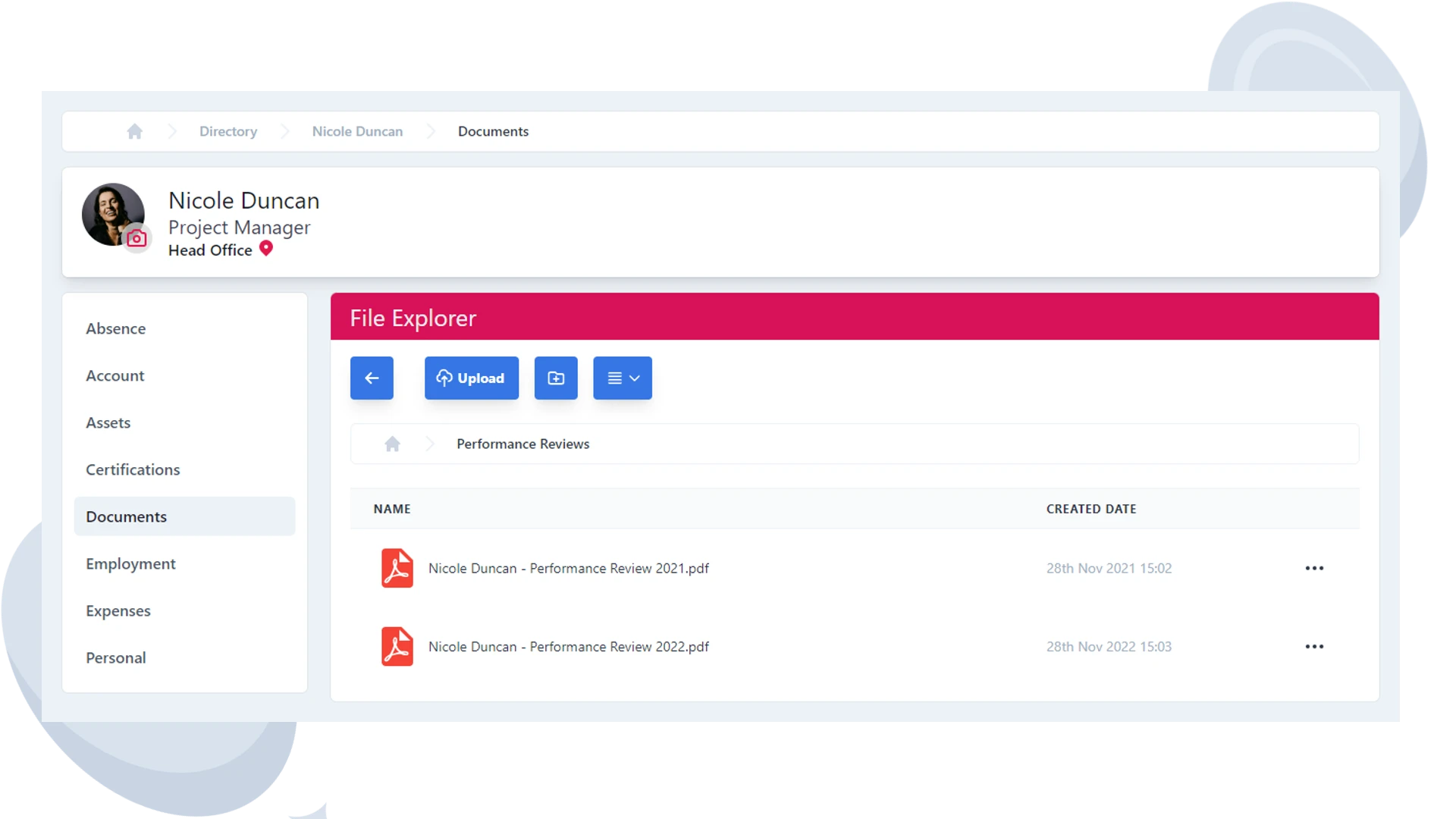 Set permissions
Restrict document access with folder permissions.
✓ Grant read or read/write access.
✓ Allow user only access.
✓ Grant access to users approvers.
Document Signatures
Request document signatures right from PolarHR.
✓ Request signatures from multiple users.
✓ Capture signature date and time.
✓ Notification of pending signature requests.