Company Directory.
Easily onboard new users, administer existing accounts, and quickly see who is available.
Add a New User
Invite your users to use PolarHR, or maintain records without granting application access.
✓ Optional user account for your people.
✓ Self-Onboarding to save you time.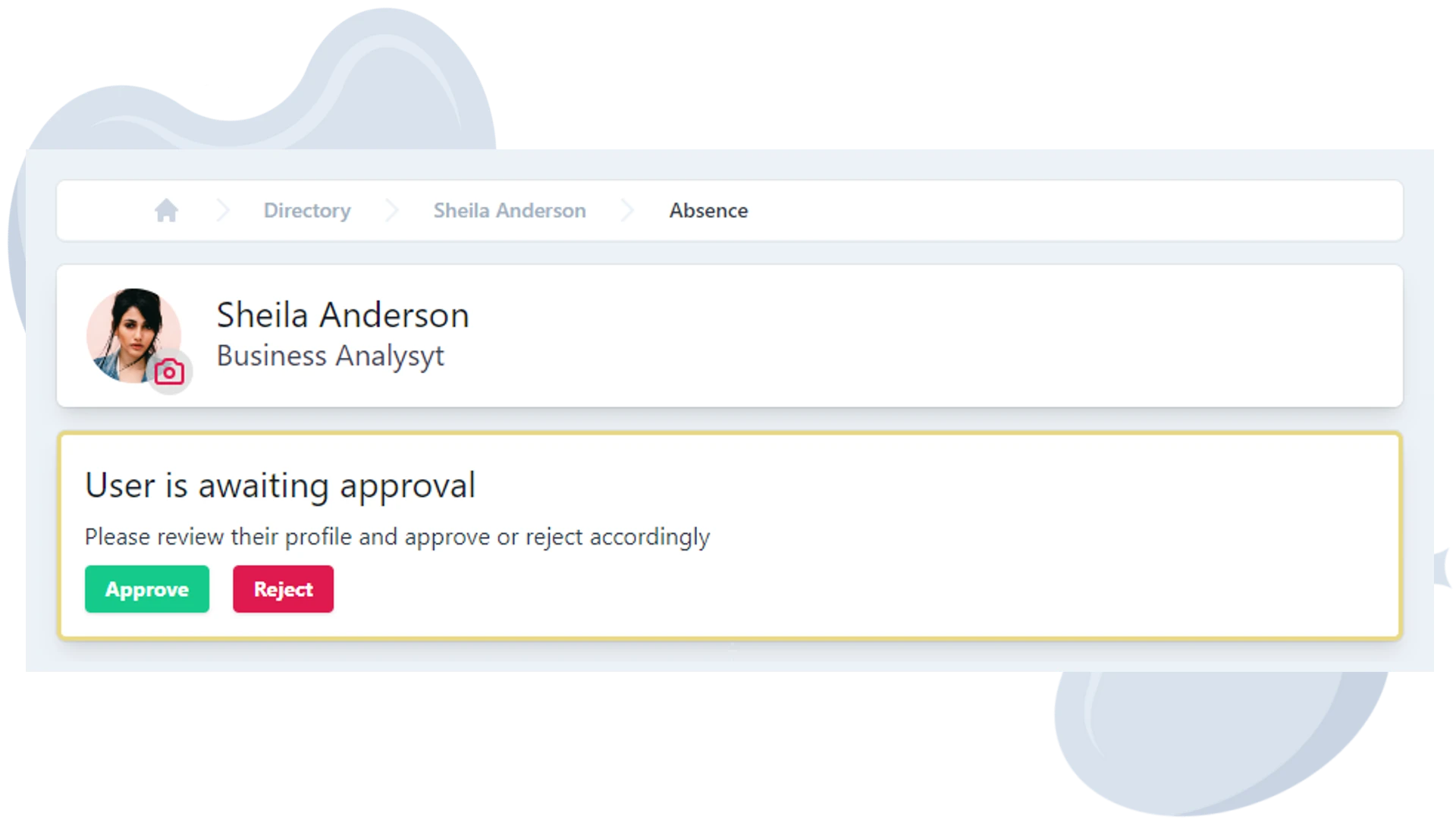 Approve or Reject Pending Users
Once a new user completes onboarding they become a pending user for review.
✓ View and approve pending users.
✓ Reject pending users and ask for changes.
✓ See archived users.
View Contact Information
Keep your people connected with contact cards.
✓ Add work contact details to encourage collaboration.
✓ Quickly see absence status.
✓ Email, Phone, and MS Teams.